FADEN FRIDAY: Krystine Art

Control may have launched back in 2019, but our fans continue to support us and it means the world! Whether it's Control fan art or virtual photography, cosplays or streams, your ongoing support never goes unnoticed. Last year, a fan caught the attention of the Community team here at 505 Games and Remedy Entertainment, with her incredibly realistic charcoal portraits of Jesse Faden. Krystine's work is nothing short of amazing and today, we want to put the spotlight on her amazing talents! We hope you enjoy our interview with this incredibly gifted artist.

INTERVIEW WITH KRYSTINE ART

Krystine, your work is incredible and we have been absolutely blown away with your creativity. It's a pleasure to be chatting with you! Our first question – Please can you tell us a bit about yourself and how long you've been illustrating for?

I'm a French traditional and self-taught artist. Even though I have always drawn, I used to work in the health sector (working with children with disabilities, and also as a medical-psychological assistant for elderly people with mental illness in an institute) but my passion for drawing was much too strong, and now I am more than happy that artist has become my full-time job.

How long does it normally take you to illustrate one of your iconic portraits? Can you tell us a bit about the process?

It takes me about 10/12 hours to complete a single 8×11″ portrait. I often share on the social media videos of my process, showing how I use charcoal in many of its forms, how I make the eyes, the details of the hair, eyelashes, how I work to create shadows and lights on faces.

We can see you're a huge Control fan. Can you tell us a bit more about that?

Control is just another excellent video game! Remedy Entertainment's games are so unique and special! When Control was announced, I knew I would play it the first day it was released. I was not disappointed! The gameplay is amazing especially if you like shooters with a touch of supernatural. The graphics and attention to the details simply leaves you speechless. And Jesse! one of my favorite female characters. Can't wait for Control 2!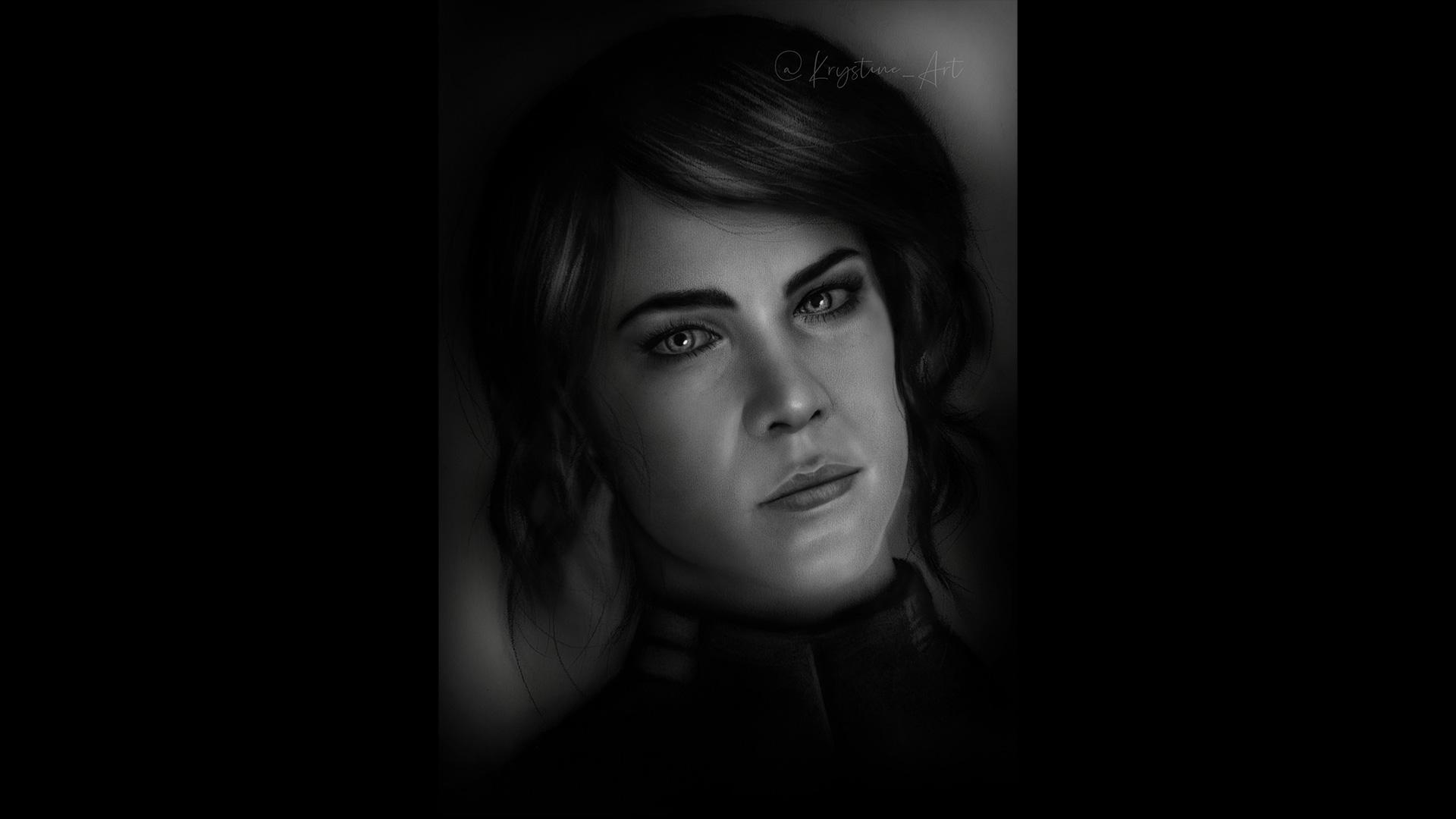 Do you have a favourite piece in your portfolio?

I think my latest portrait of Jesse Faden is one of my favorites.

How influential has social media been in getting your work noticed by the community?

Social media has been the best thing to get my work out there. When I created my Twitter account at the beginning of the pandemic, I didn't know anyone, 0 followers, zero visibility and it didn't work for me. But I kept posting my drawings every day, and one day Jeff Ross, the Game director of Days Gone, saw my drawings and helped me a lot to get visibility, and after that, several studios were interested in my work. I also think that when studios share our work it helps the artists gain a lot of visibility, which is then very motivating to create new pieces!

What's next? Any new character portraits we need to keep an eye out for?

I have a lot of new illustrations planned! I'm also drawing Jesse Faden again.

2023 is going to be fantastic with lots of art!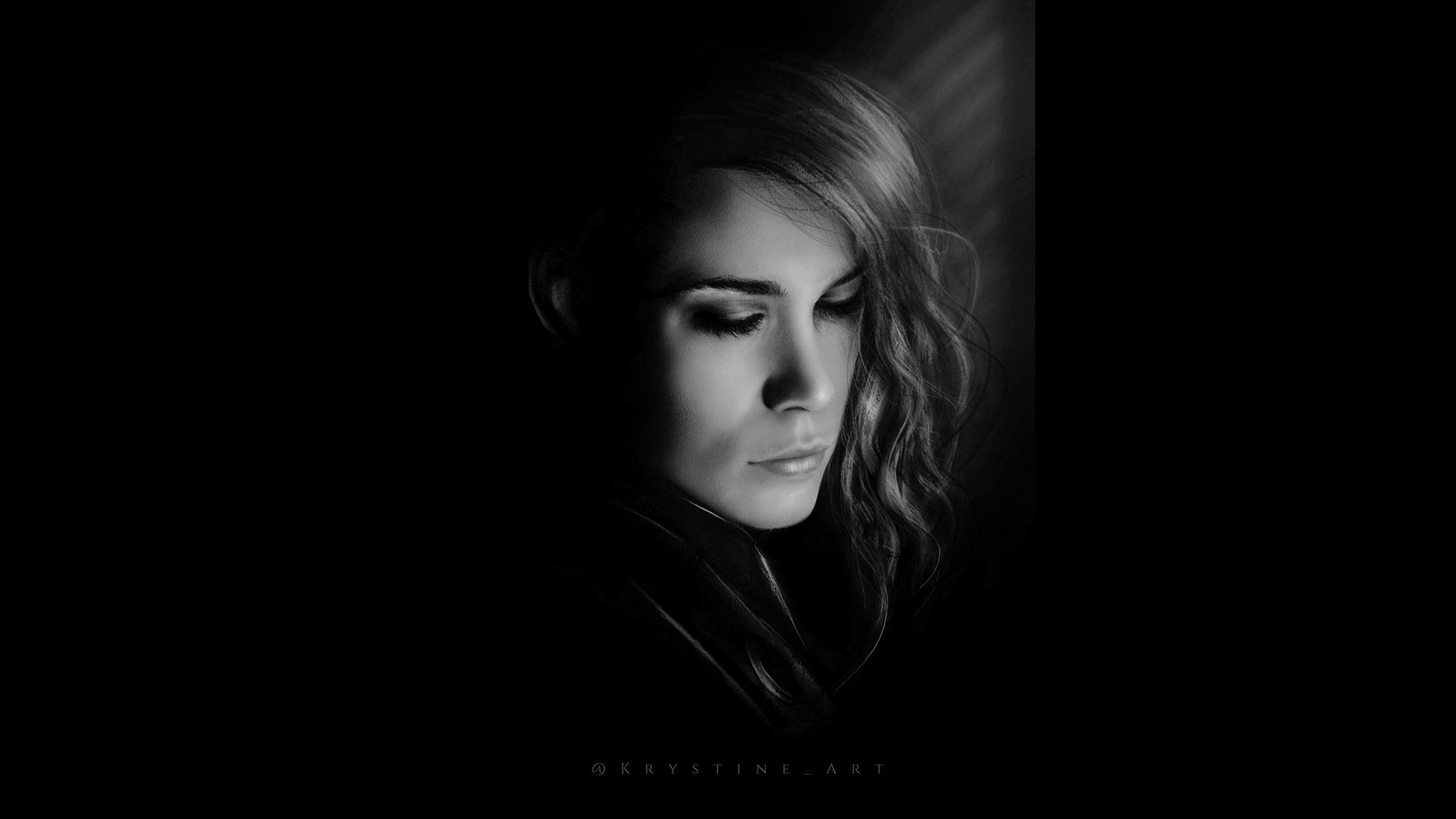 Thank you so much for taking the time to chat with us, Krystine.

Follow Krystine over on Twitter: https://twitter.com/Krystine_art