Community Blog: Control Fan Zone

Here at 505 Games and Remedy Entertainment, we all know how talented the Control community is, but some of you have taken your creativity to a whole new level and continue to take us by surprise when we least expect it.

We recently came across a group of fans on social media who set up a Control themed fan zone at their local fantasy convention (That's right, a whole fan zone dedicated to Control!) The photos alone left us speechless! Not only because of the level of support shown, but the attention to detail and care taken in preparing the exhibition. We've never seen anything like it!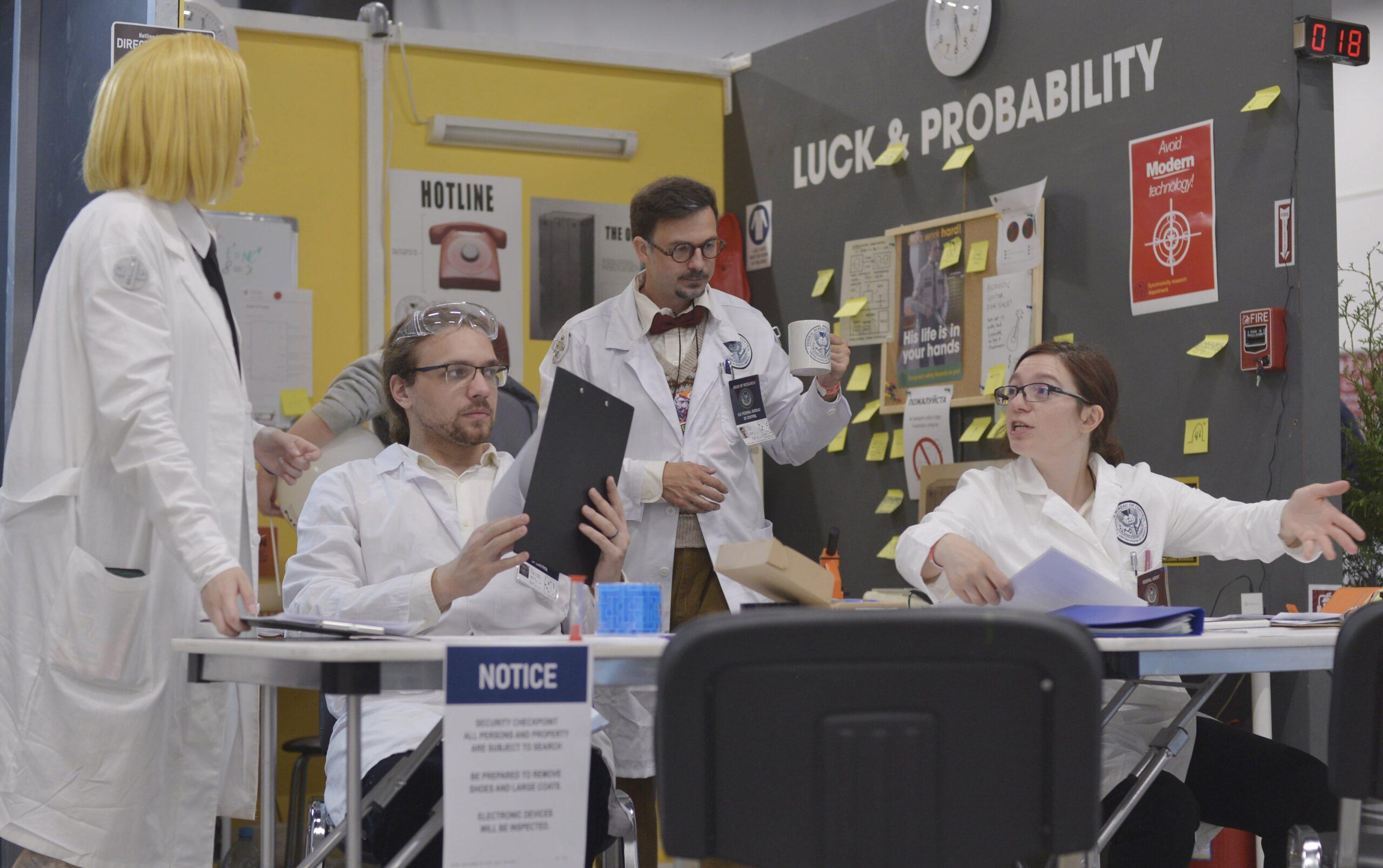 Today, we felt it was appropriate to put the spotlight on this amazing group of fans who have shown us a level of support we've not seen before.

Vida Starčević (Senior Community Manager at Remedy Entertainment) recently interviewed the amazing individuals behind this creation, to find out more about this project.

Enjoy!



Hi Victory and Alexander! We are so impressed with all the hard work you and your team put into the Control-themed booth! Can you introduce yourselves to our community?

Alexander: My name is Alexander Bolshakov, but some call me Snake since I made a couple of cosplays of the character. I've been a Remedy fan since Max Payne, so I'm always waiting for new projects by Remedy Entertainment. At Epic Con, I was Dr. Darling.

Victory: My name is Victory Sergienko, I studied psychology and pedagogy and work as an instructor in the airsoft and bow shooting club. I've always been a big dreamer. I love photography, video games, and nature. I started playing video games when I was 5 years old, and I haven't stopped. I'm fond of interesting, deep stories and characters. At Epic Con, I was Dr. Darling's assistant.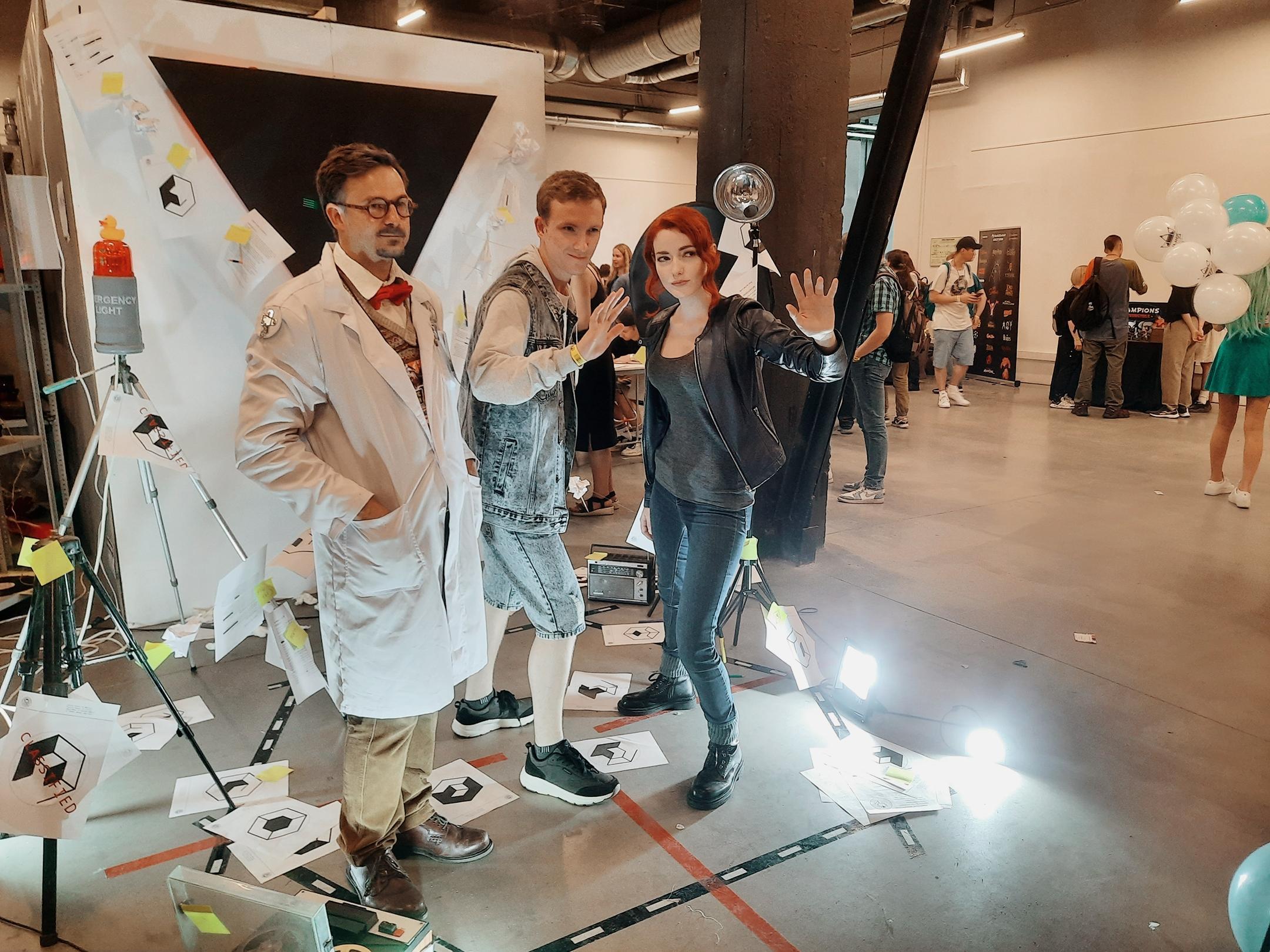 What is it about Control that appeals to you?

Alexander: I loved the design and the story of Control. It feels like every little detail is designed to serve a purpose. The game fascinated me from the start. The first meeting with Ahti for me was clearly a nod to the janitor singing Late Goodbye in Max Payne 2. And I love to find Easter Eggs in the game and to make connections with previous Remedy games.

Victory: It's a mix of many things: game design, story, setting and gameplay. For me, Control has such a mysterious energy. And I just love to solve some good mysteries! Unraveling something together with Jesse was so exciting, looking for her brother, trying to understand what is happening in the FBC, how to stop the Hiss! And the gameplay is so awesome, it reminded me of all of my childhood wishes to have supernatural powers. The feeling of how Jesse floats in the air was so accurate to those dreams we have, when you try to fly in your own dreams at night.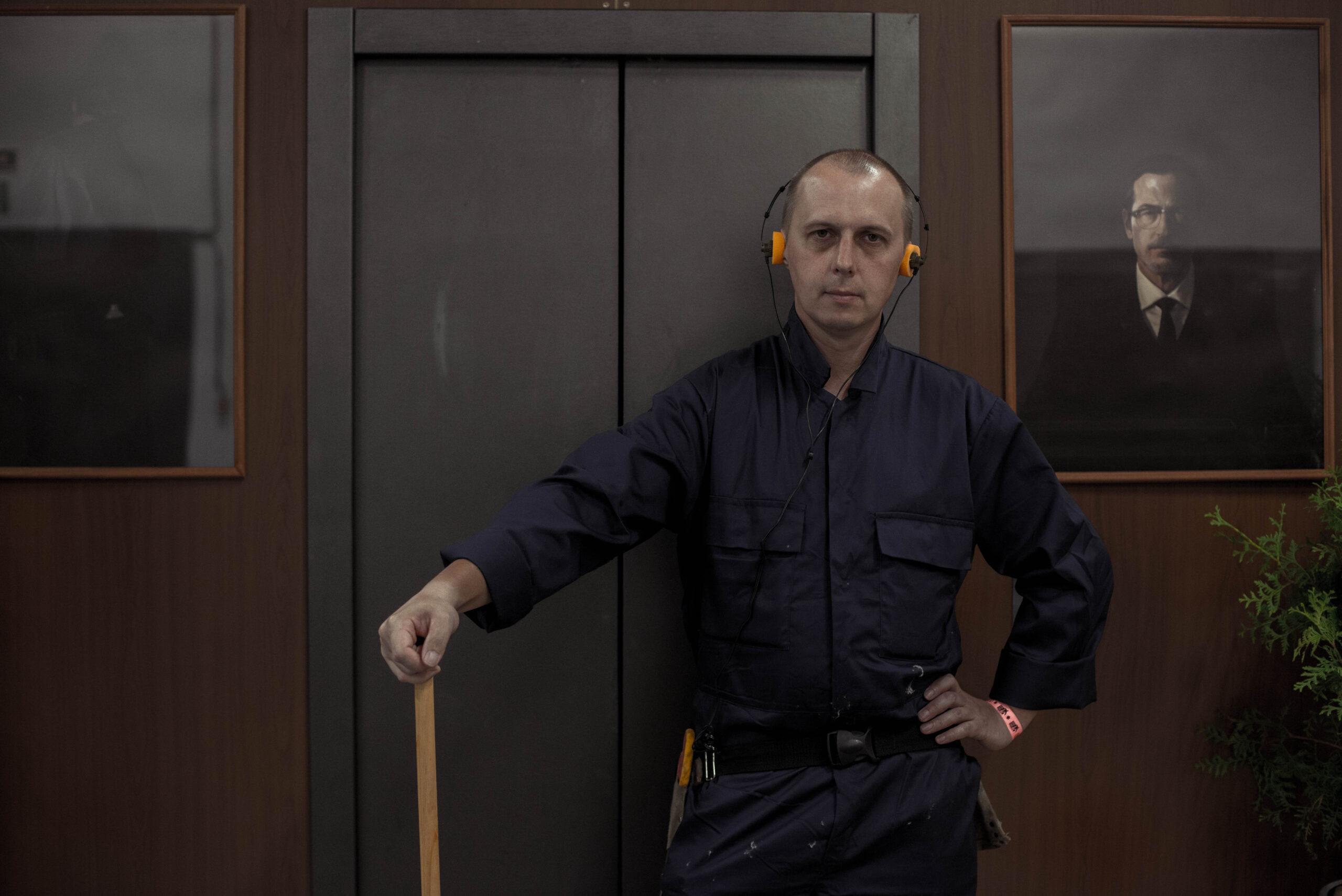 What was the motivation for this project?

Alexander: I often look at game locations, items and characters from the point of recreating them in real life. I really wanted to make a working hotline phone and together we wanted to make it real for this con in July this year.

Victory: I think for me it was the desire to bring a piece of the game to real life. It's the same feeling when you play with your friends when you are little, and together you imagine yourself a whole new world. You are the dragon, your friend is the knight. And you feel like it's really happening here and now, you are roaring because you are the dragon and your friend's funny wooden stick is a sharp sword.

I wanted to put people inside the Control universe, because it is so surreal and at the same time so ordinary, you can easily imagine the secret organization that is sitting in plain sight. I wanted to show my emotions that I took from the game and to introduce someone, who didn't know about the game to its great story!

When I was playing I thought: how cool it would be if it was all real! So…why not make it real? That's why I started to plan quests and missions based on the story of Control. And to design how it will all look in the form of props and decorations.




Can you tell us more about how you built the booth?

Victory: We started building the basis of the decorations about 2-3 months before the festival in our spare time after work and on the weekends. I mean frames, walls, elevator doors etc.

Alexander was the main constructor and I was the designer of the project, putting the looks together, and a painter. I came up with quests and tasks for the convention attendees. Other members helped us mostly with adding details and with final construction. Together we sourced some Altered Items such as: an old lamp, a typewriter, a slide projector, a floppy disk, flamingos, etc..

Alexander made the Hotline, which would ring after pulling the lightswitch cord 3 times, changing lighting color after each pull. And when you picked up the phone, you could hear phrases of the Board from the game and see the subtitles on the little black screen.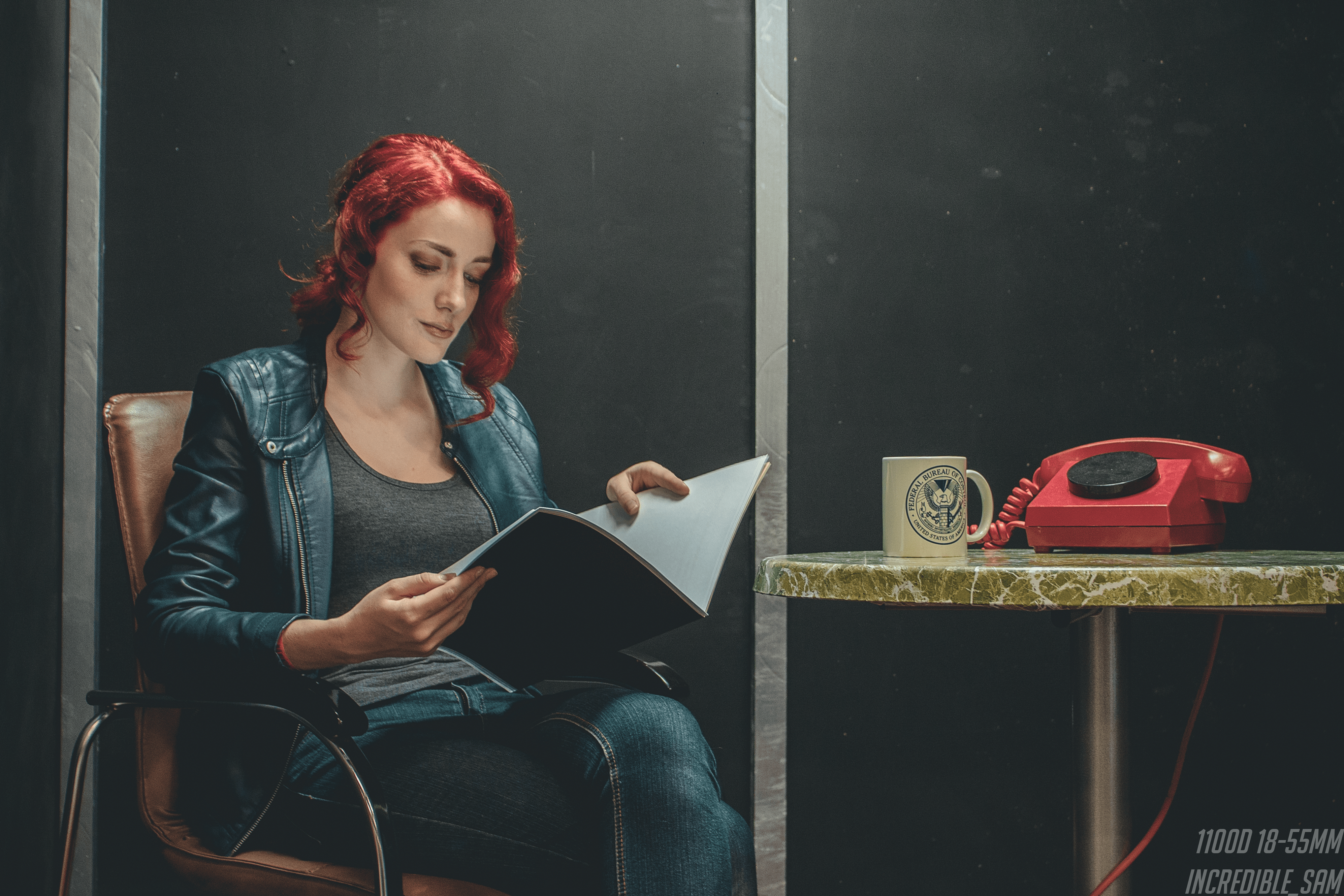 You came up with quests? Can you tell me more about that?

Victory: When you came to our booth, you would first be appointed janitor assistant to Ahti. He'd give you missions like singing Sankarin Tango to him, fighting the mold (removing wet cotton), talking with plants. Then you'd be asked to clean Darling's lab, where your job as lab assistant would be to help with documents. You had to solve some puzzles based on the game, like the one with the mirror in the Synchronicity lab, and the one with the roulette wheel in the Luck and Probability lab.

And then, when you were ready, you went into the Hotline Chamber to receive a call from the Board, which chose whether or not you became the Director. As Director, it was your job to cleanse Altered Objects in our small Panopticon, and film episodes of the Threshold Kids with us. We now have several episodes of our own!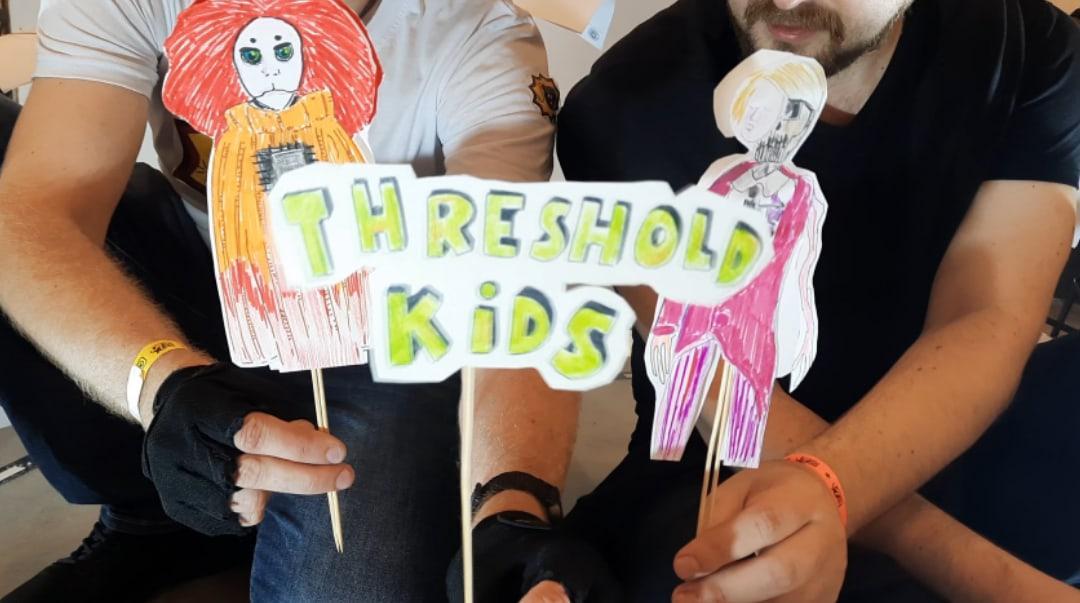 That sounds awesome! What was the visitors' reaction?

Victory: Just awesome and unbelievable! We had some who had no idea about any Remedy games, but they were so excited and interested about what was happening in our fan zone.

We introduced them to a whole new universe of games, thanks to the quest I designed based on the plot of Control.

Their reaction was the main pleasure for us! So much excitement. Also we had some visitors that were fans, just like us, and they were completely blown away by recognisable props, decorations and quests.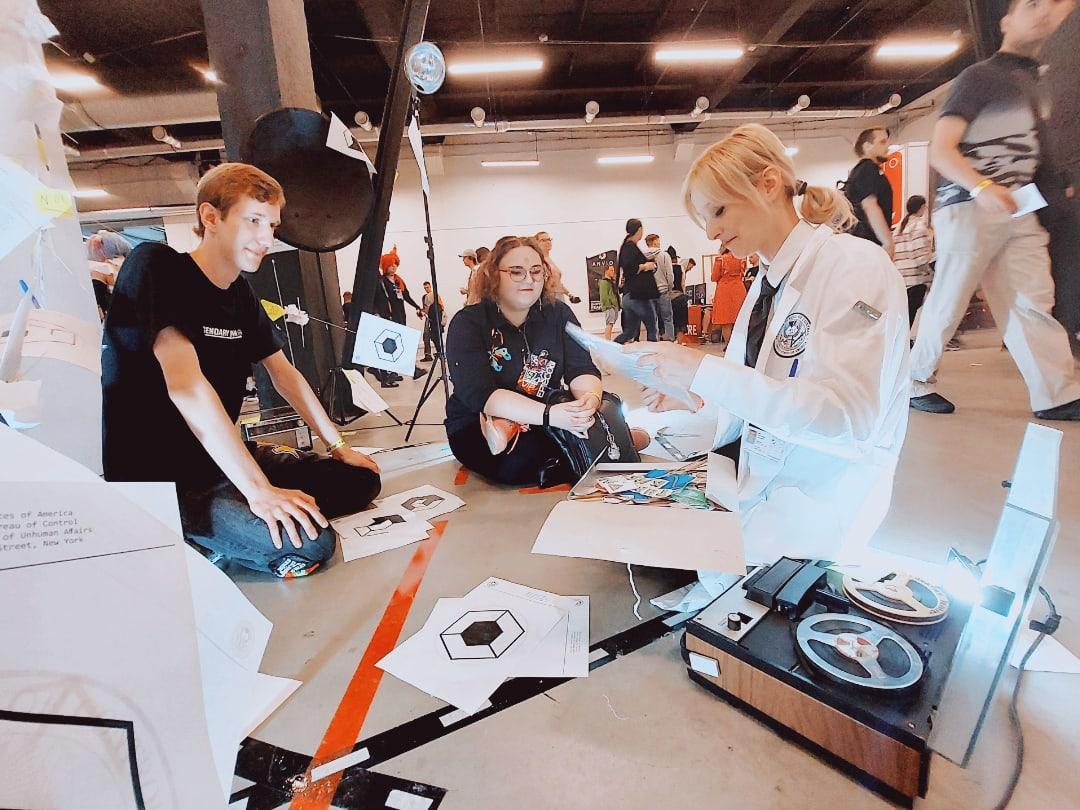 Thank you so much for talking with us! We're simply blown away by all the hard work and effort you all put in! Such love and passion from the Control community is always incredible to see, and it puts such a big smile on our faces!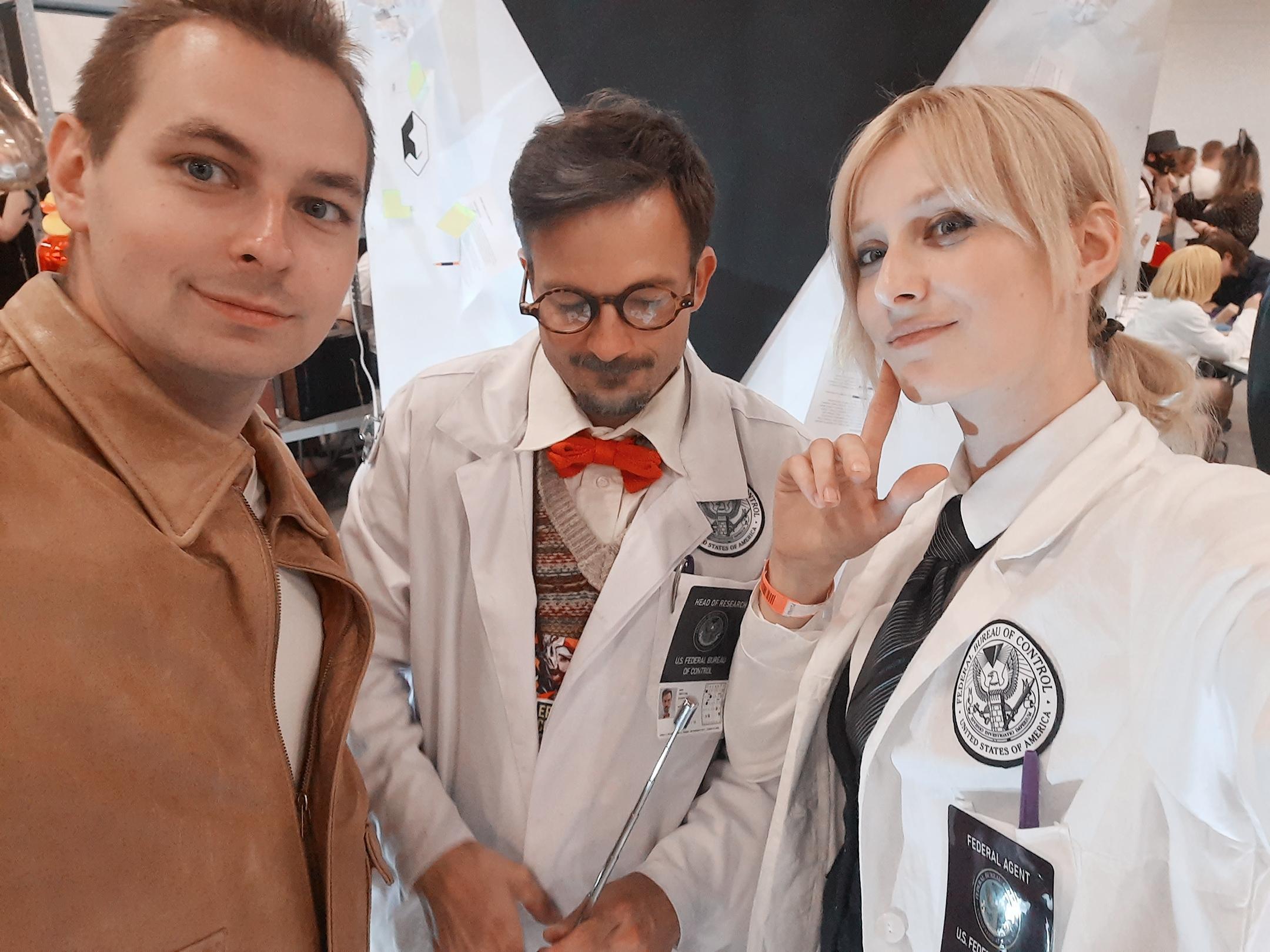 (Photo credit: https://www.instagram.com/incredible_sam/)

Team members:
Alexander Bolshakov (Dr. Darling), Zotikova Tanya (Jesse Faden), Andraes (Dylan Faden), Kirill Jbanov (Ahti), Victory Sergienko (Dr. Darling's assistant), "Ivan the Avakos" (Dr. Rasputin, original character), Alexandra Tsybina (Panopticon staff), Artem Gimadiev (Panopticon staff), Marina Gevorkyan (lab assistant), Maria Selyaeva (lab assistant).