Celebrating 3 Years In Control
How has it been 3 years since we launched Control across the globe? It feels like yesterday, guess time really does fly when you're having fun! And we've had so much fun over the last few years. Today, we want to celebrate our 3rd anniversary by putting the spotlight on some of our fans, tell you more about an exciting AMA opportunity we've got lined up as well as some new additions and discounts on the Remedy Store.
Let's get started!
FANS ASK THE FADENS
We've got an incredibly exciting opportunity lined up for all those who have ever wanted to ask Courtney Hope (Jesse Faden) and / or Sean Durrie (Dylan Faden) a question! From now until September 1st, we're inviting our community to submit a video question for Courtney and / or Sean to answer. Their favourite questions and answers will feature in a "Fans Ask the Fadens" community video, which will go out across our social channels late September.
Want to take part? Here's what you need to know before you start recording your questions for the Fadens.
IMPORTANT
🔻 Recordings must be 20 seconds or under.
🔻 Video quality must be at least 1080p.
🔻 Please record your videos in horizontal mode.
🔻 Videos must be submitted here: https://505.games/FansAskTheFadens (Please read the submission guidelines carefully)
🔻 Deadline: September 1st 20:00 EEST / 18:00 BST / 13:00 ET / 10:00 PT.
We can't wait to receive your questions!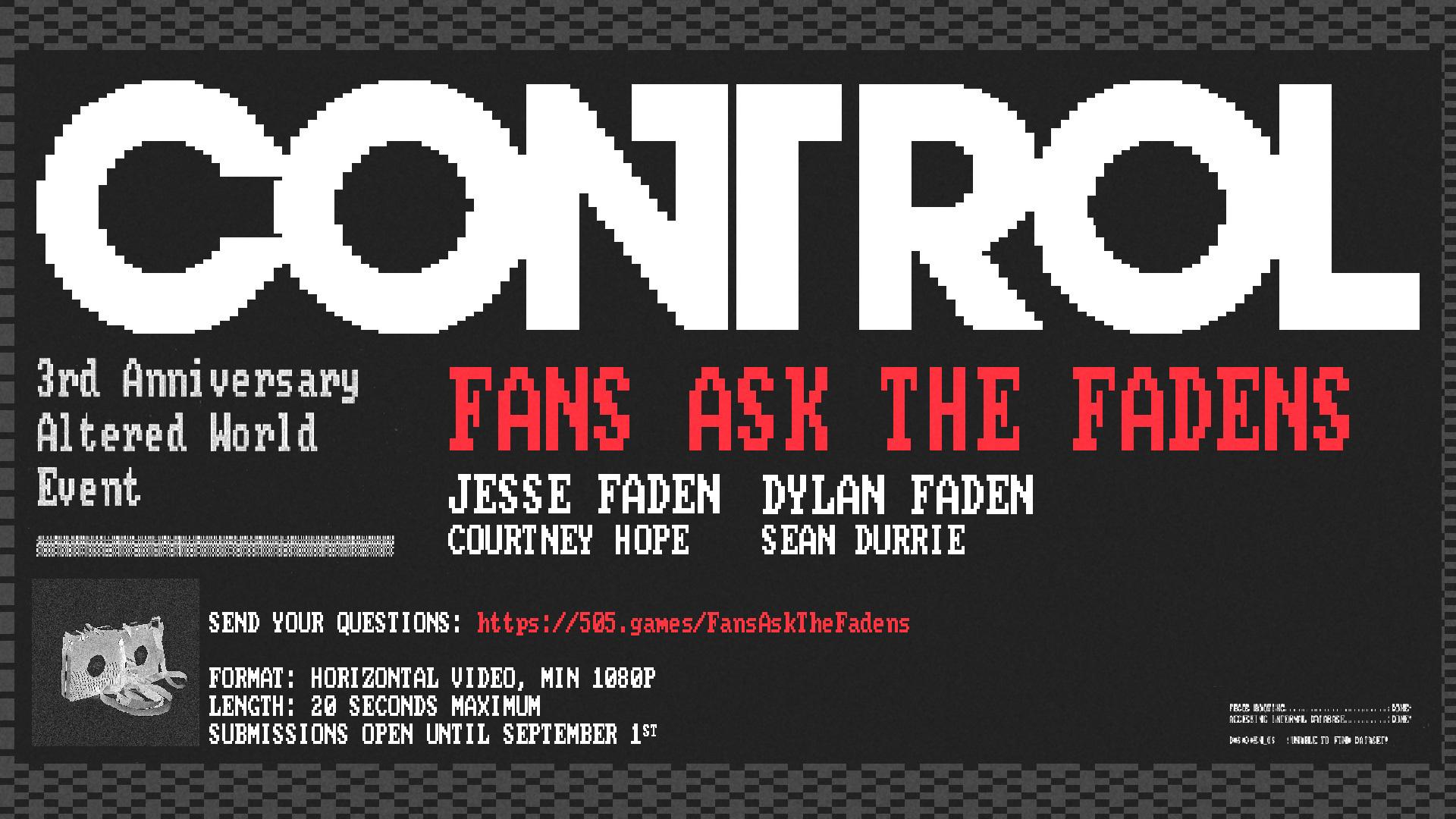 PHOTO MODE AND FAN ART SHOWCASE
Earlier this week, we invited our community to submit their latest and greatest photo mode captures and fan art. And of course, you didn't disappoint! Take a look at some of our favourite submissions here and head on over to our Community tab to check out more!
Want to get involved? Head on over to https://505games.com/uploads/ and upload your creations. You never know, you might just see your talents being recognised here on our website or on our social channels in the near future!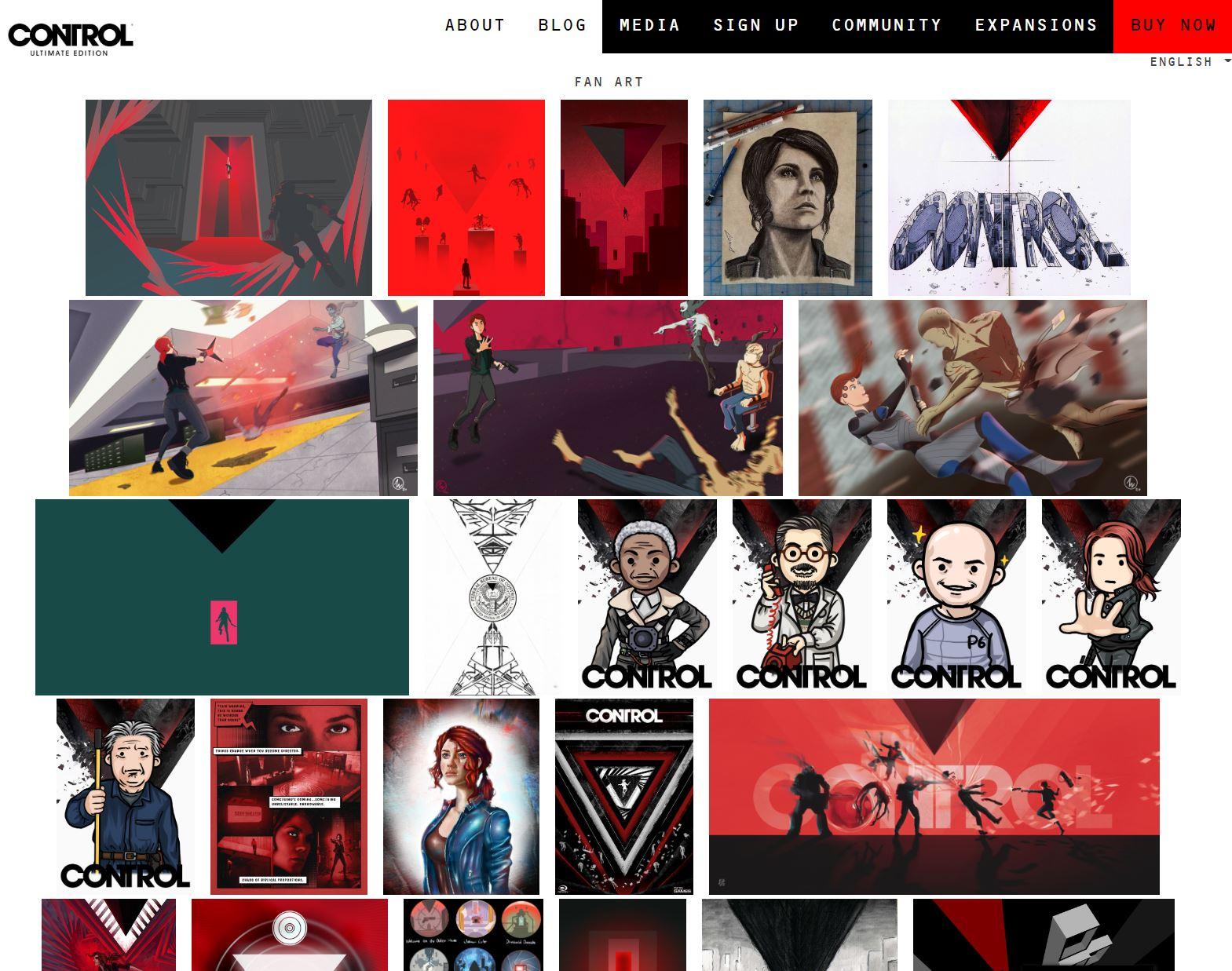 TREAT YOURSELF ON THE REMEDY STORE
To celebrate our anniversary, the Remedy Store has been updated with some all-new Control merchandise! Why not treat yourself to a Control water bottle or even a Director notebook. What's more, there's currently 25% off Control merchandise and 50% off Control posters. You're going to have to be quick though, these offers won't last for long! You've got until August 29th to make a saving.
THANK YOU, DIRECTOR
We say it all the time, but thank you. Your continued show of support means everything to the team at Remedy Entertainment and 505 Games. Little did we know that we'd still have a super active community, screaming and shouting about how much they love Control, 3 years after launch.
Please, keep doing what you do, we appreciate you all more than you know!